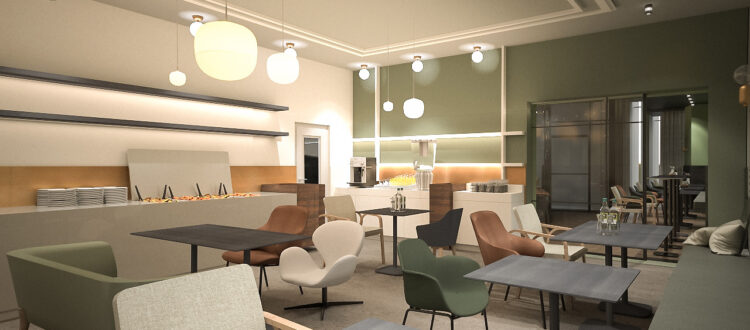 Das Bischof – hotel opening in autumn 2021
In autumn 2021 the first guests will be welcomed in the hotel "Das Bischof"!
Tauberbischofsheim. The Bischof is a house with history: it was built in 1871 as a boys' boarding school and in 2020 Tobias Motz acquired the entire area from the Archbishop Hermann Foundation of the Archdiocese of Freiburg.
The plans for the comprehensive renovation of the venerable building and future hotel are well on schedule.
The facade is listed and will not be changed. Inside, the house gets a completely new look. First impressions of the vision can already be seen on the homepage !
The area has always been a meeting place and will continue to be so in the future: as a meeting point for the citizens and clubs of the city of Tauberbischofsheim and from the surrounding area, as a hotel for business travelers and holidaymakers, as a conference venue and as a special event location for company events and private celebrations. In the hotel "Das Bischof" all this will be possible – the opening is planned for autumn 2021!
We are happy to take your inquiries and are available to answer any questions you may have!